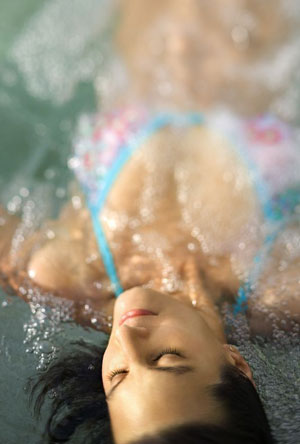 Water is a restorative element that's been used for centuries to quell physical and emotional distress. In water we are gleeful escapees from gravity's unrelenting pressure. It's no wonder that spas throughout the world have picked up on the resource's healing powers.
"Aqua therapy promotes relaxation in a number of ways. The buoyancy effect of the water allows muscles to relax, the warm massage action of hydrotherapy soothes the nervous system and the body responds to being immersed in a comforting environment," says Jackie McAtee of the Aqua Spa at Shoal Bay Resort & Spa in Australia.
Shoal Bay Resort merges the twin luxuries of aqua therapy and aesthetics and counts their Lime & Ginger Salt Glow with Vichy shower (which incorporates eight shower heads that can be adjusted to suit water pressure preference) as one of their most popular services.
In water, we are able to more easily surrender control of our bodies and our minds.
"Submerge the patient in a thermoneutral…
to read the entire article go to http://sacrossfit.lifestyleezine.com